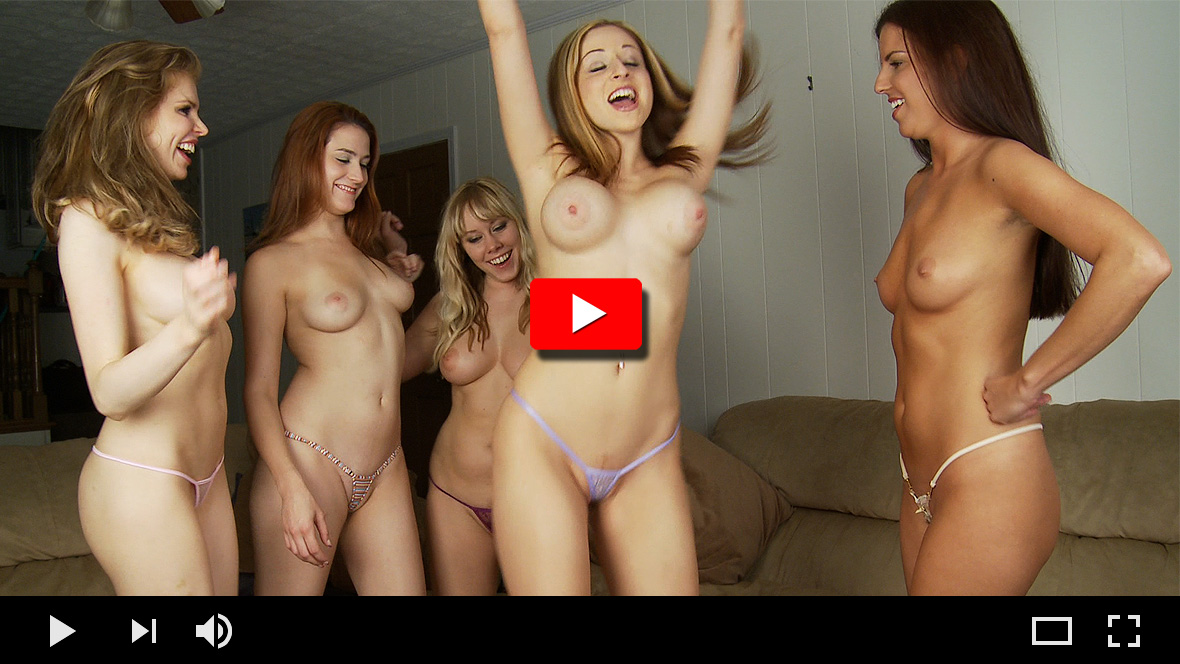 When Malloy Martini invites her girlfriends: Addie Juniper, Paris Kennedy, Candle Boxxx and Kobe Lee over to a panty party, the girls shed more than just their inhibitions! First, our upskirt cam is on the scene to catch all of the girls arriving at the party and also while they dance and cut loose. Then, the girls play a sexy party game called Stripper. From there, the girls get comfortable and party while wearing only skimpy micro thongs! Finally, the girls spread each other's pussy lips and kiss before calling it a night.
>>> Play the trailer: MP4 | WMV
Please Note:
The DVD & Blu-ray discs are burned to discs and will arrive in no-frills, paper sleeve, packaging. All discs are tested to play correctly before shipping. Shipping is $3 for first class delivery. We sell discs to the USA only!
Return/exchange and ordering policies for DVD-R and Blu-ray-R discs:
Customers have 30 days from the time of purchase to contact us to request a new disc if they are
unable to play their Custom DVD, DVD or Blu-ray that they have bought from us. If after they have received another copy that still doesn't play on
their hardware device, we will issue a refund for their original purchase.
If you place an order for a Custom DVD, DVD or Blu-ray and wish to cancel the order, you must do so before it ships. Once an order has shipped, it
cannot be cancelled.


Shipping info:
All orders are shipped within 24 hours of purchase during regular business days, Monday - Friday. All orders are shipped via 1st class and a tracking number will be emailed to you after your order has shipped.