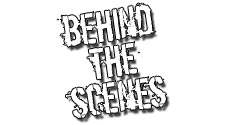 Sometimes the sexiest moments occur during a shoot when our models don't realize our cameras
are rolling, or when they're oblivious to it. This is what our Behind the Scenes series attempts to
capture. Models being themselves and being natural while our cameras roll. This is the next best
thing to actually being on set with our Favorite Flavors!

All of the following content is available now in our Members Area - JOIN TODAY!
Behind the Scenes Videos
Behind the Scenes Picture Sets