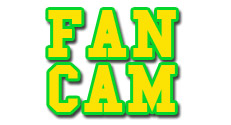 Our Fan Cam series is unique in that part of it is shot by our Favorite Flavors themselves! Here's how
it works: we shoot video of our models while they shoot video of themselves and we cut back and
forth between the two cameras. You'll get to see some very unique shots in this series; such as
when a model aims her camera between her legs! We even release all of the footage the models
shoot of themselves.
All of the following content is available now in our Members Area - JOIN TODAY!
Fan Cam Videos
Fan Cam Picture Sets